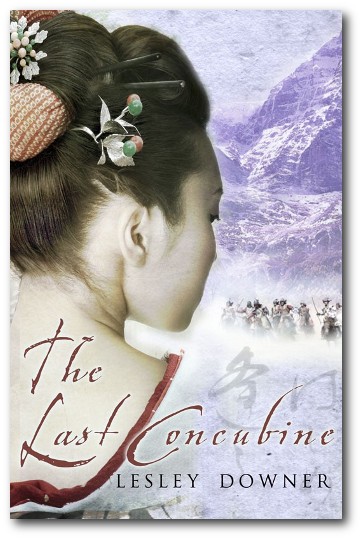 Sachi's story, life as the last concubine of the last shogun entwined with the one of the important parts of Japan's history--period of changing into modern Japan in terms of politics. Lesley Downer did a good job in bringing out Sachi's character and how she progressed from time to time. Downer gave me a clear picture of the historical framework at that time, no doubt that she did in-depth research on this. Some of the important characters are not fictional though. She illustrated people of different castes, in particular their way of living and the way they present themselves. The women's palace in the great city of Edo (now known as Tokyo) is well described, in particular the women who lived in it. Love is described in the world that the word 'love' does not exist.
I can't deny that I was very absorbed into the story while reading. I admire the courage and strong character that the women have. The women in the palace are trained to be skillful warrior so as they can defend themselves when there is no men around to protect them. Well, martial arts is never out of date.
This book is highly recommended for its intriguing story and a good lesson on traditional Japanese culture.

Below are some of the beautiful poems appeared in the book that interest me.
Tsui ni yuku
Michi to wa kanete
Kikishikado
Kino kyo to wa
Omowazarishi o

[That it is a road
Which some day we all travel
I had heard before,
But I never thought that today
Would bring that far tomorrow.]


Yumeji ni wa
Ashi mo yasumezu
Kayoedo mo
Utsutsu ni hitome
Mishi goto wa arazu.

[On the path of dreams
My feet never rest
As they run to you:
But such visions cannot match
One walking glimpse of you
yourself.]


Completed on 6th February 2012.